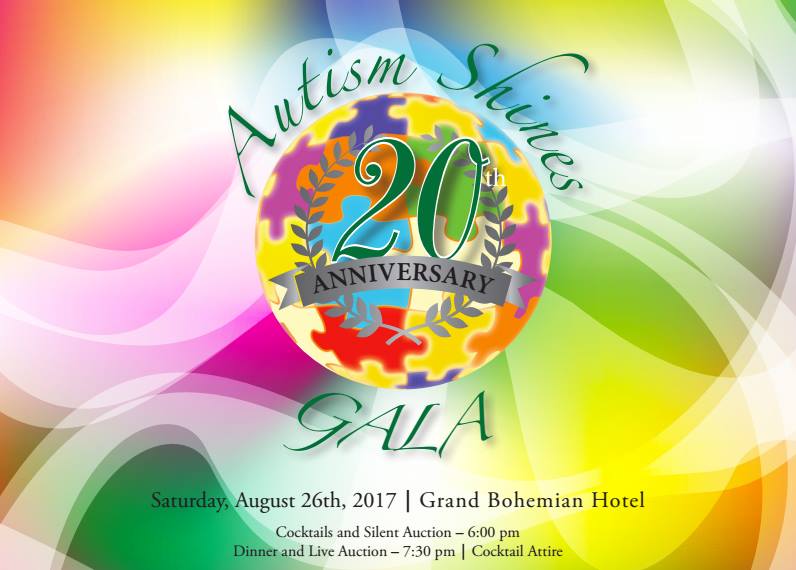 DonhooAuto is proud to sponsor the Autism Society of Alabama's Autism Shines Gala. This year marks the 20th anniversary for this fun and worthwhile event supporting the programs and services of the ASA.
This year's event takes place Saturday, Aug. 26 from 6 p.m. until 10 p.m. at the Grand Bohemian Hotel in Mountain Brook.
JOX Roundtable personalities Lance Taylor, Jim Dunaway and Ryan Brown will emcee the event and call the auction which includes a Caribbean beach getaway, a Jones Is Thirsty wine dinner and a shopping spree to Bloomingdales in Chicago. Individual tickets start at $85 and include a seated dinner, music, and a silent and live auction.
ASA will also recognize 2 community leaders during the event with its newest distinction, the "Mike Tumlin Award." Mike Tumlin was an autism dad and advocate who united many families in Alabama affected by autism and encouraged them throughout their journey.
ASA Executive Director Melanie Jones says with this year's autism insurance reform in Alabama, the autism community's has made progress in making autism awareness an important topic of conversation within the last year. "Our organization has reached many new families across the state who are eager to access the programs and services offered by ASA. Without this event, our mission to educate and advocate for those children and adults recently diagnosed with ASD wouldn't
be possible."
Some of the programs offered by the Autism Society of Alabama include Respite stipends, First Responder Trainings, Autism Friendly Alabama, Camp FROG, sensory friendly movies and activities and the SAFE campaign which provides devices to help with elopement. For a complete list with descriptions of the
DonohooAuto is a proud corporate citizen of Alabama and supports many charitable and school-based organizations.